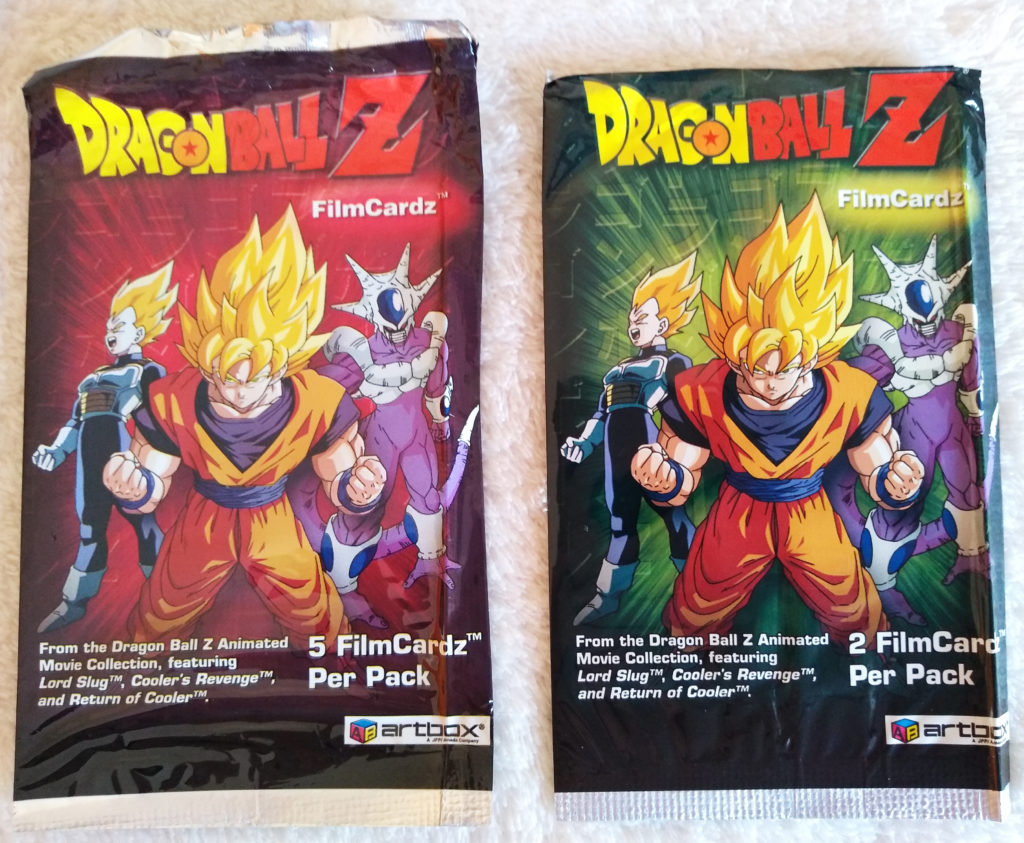 Series: Dragonball Z
Company: Artbox
Year: 2002
Main distribution: United States
---
These are Filmcardz from Dragonball Z by Artbox. They are transparant cards in a cardboard border, much like a dia. The series exists out of 72 cards, with 6 rare chase cards and 3 ultra-rare chase cards, creating 81 cards total. Additionally there are 4 Promo Cards. The images are based on the Dragonball Z movies Lord Slug, Cooler's Revenge and Return of Cooler.
Artbox (also known as DBA Artbox Entertainment or Japan Printing Products USA Inc.) was an American publisher of trading cards and Collectable Card Games. Their headquarters was in San Clemente, California, USA. A subsidiary of Ensky (Formerly Amada Printing MFG. Co., Ltd), Artbox Entertainment was established in 1995 as a United States based company to manufacture and market popular licensed products by specialising in the category of printed toys and collectables. Founded over 65 years ago, Ensky is Japan's leading manufacture, marketer and distributor of licensed products. With strong support from Japan's leading manufacturers, Artbox Entertainment was well equipped as a leader of printed toys and collectables for licensed products.
They gained many licenses, including Dragonball, Dragonball Z, Pokémon, Sailormoon and many more.
Here I'll show my Dragonball Z Filmcardz.
The cards are recognisable as being transparant, with a cardboard border. The back has a little bit of text on the border. They look like dia's in the shape of a card.
They came in 5 and 2 packs. I always kept one of the pack's designs with my cards.
Each pack also came with a little leaflet to order the Viewer and Binder that went with the series. Unfortunately this was American only so I never got these.


I got 22/85.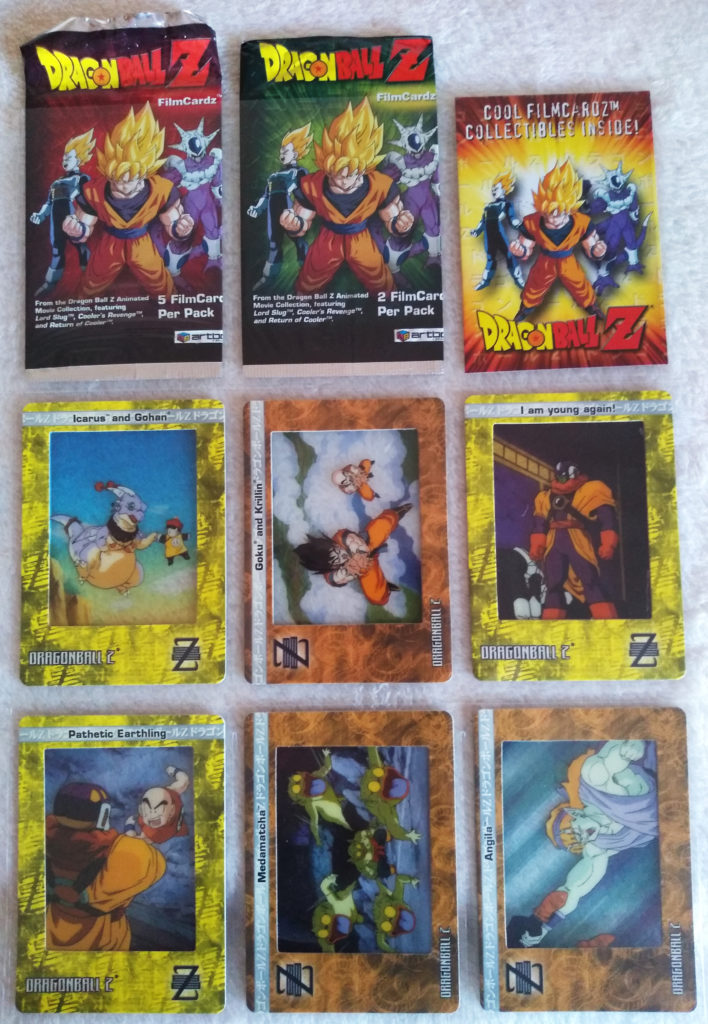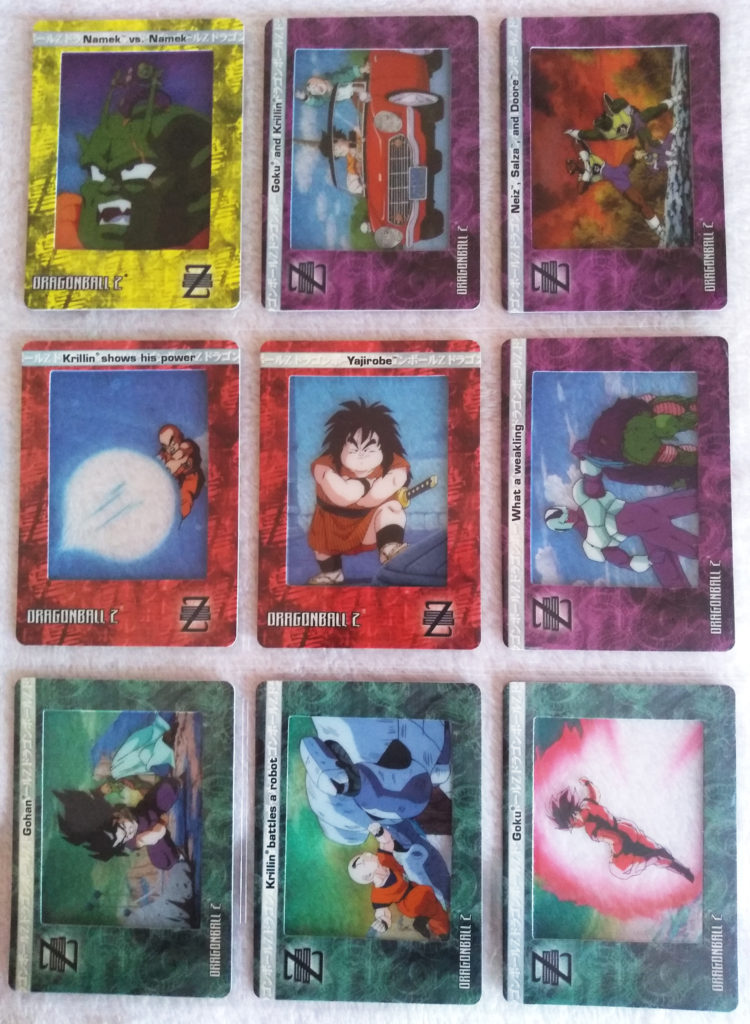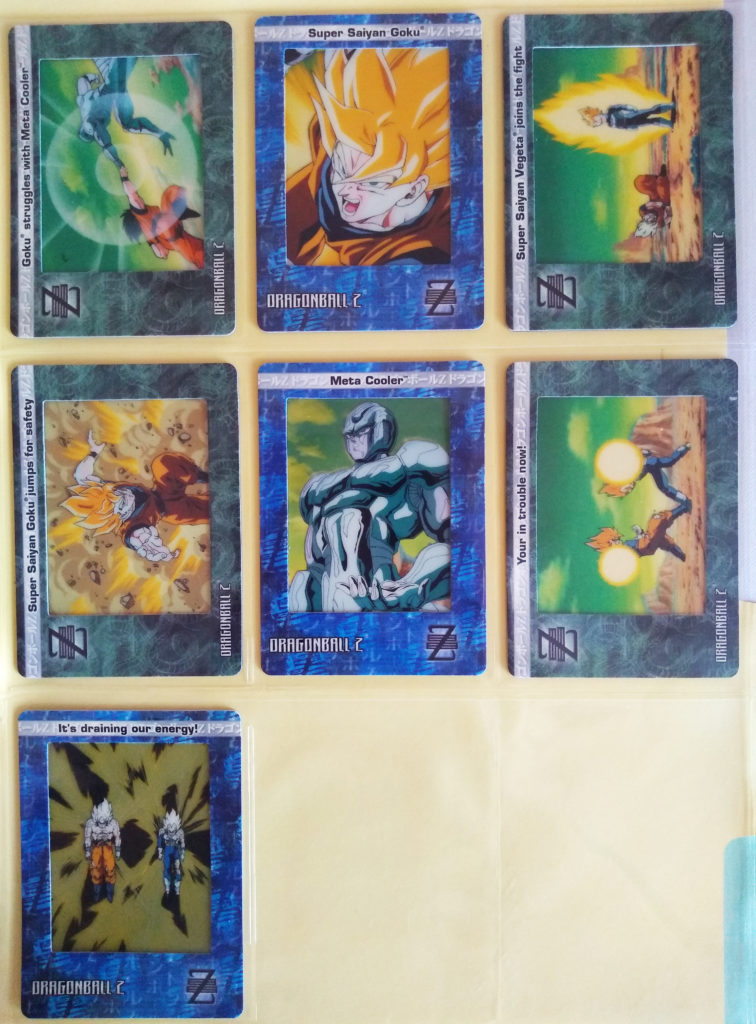 ---
I never really got into this series. I knew I couldn't get the viewer, so I felt like I couldn't fully enjoy these cards. They were also expensive! You only got 5 or 2 cards in a pack. I also like to store my cards double in the sheets back to back, which I couldn't do with these due to their transparency as you couldn't make out what was on the card then. So I had to buy twice as many sheets for these.
These weren't really for sale anywhere near me either. My uncle worked at the NATO, an American base, which had an American shop that imported stuff from America for the Americans based here. Occasionally my uncle brought me along and I would buy tons of cards there. I would also ask him to buy me some every time he went. They had these cards, which is where I got these from.
But as none of my friends had these, it would be impossible to trade. And so I only got these few cards. Maybe one day I'll actually try and get them all. But, just like then, there's still other series of DBZ I want to finish first before I start on these ones!
---
Got any more details / information you think I should add? Or did I get something wrong? Do you own any of these cards? Or do you have the full set? Would you like to trade any? Do you agree or disagree with my findings? Let me know in the comments below!