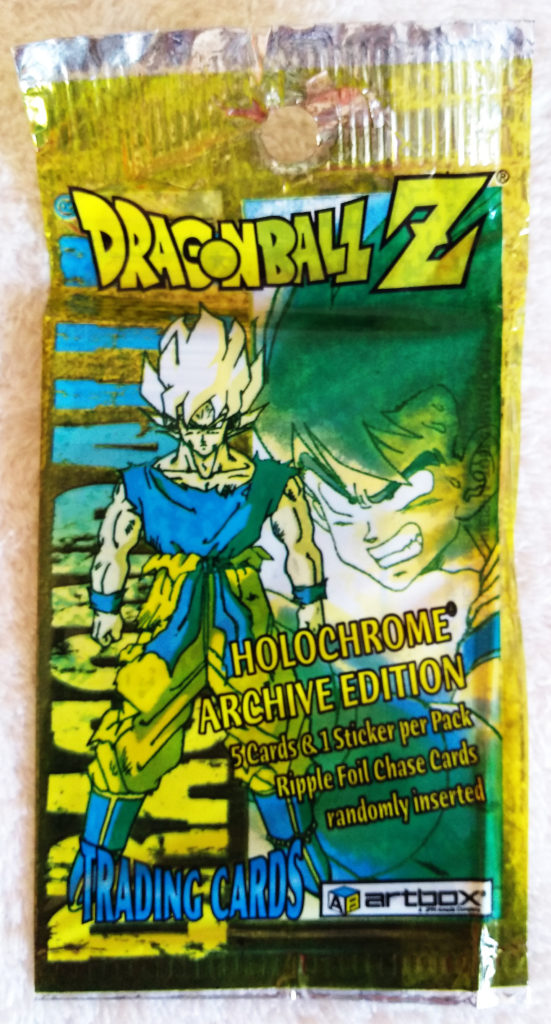 Series: Dragonball Z
Company: Artbox
Year: 2000
Main distribution: United States / Europe
Barcode: 601139140300
---
These are trading cards from Dragonball Z by Artbox. This is the Chromium (or Holochrome in Europe) Archive Edition. It includes the best of the Dragonball Z Trading Cards from Series 1, 2 and 3. These are "Chromium" meaning extra thick and shiny cards. The series exists out of 80 Chromium cards, and 9 Ripple Foil Chase Cards. There were also 80 stickers of the Chromium cards.
Artbox (also known as DBA Artbox Entertainment or Japan Printing Products USA Inc.) was an American publisher of trading cards and Collectable Card Games. Their headquarters was in San Clemente, California, USA. A subsidiary of Ensky (Formerly Amada Printing MFG. Co., Ltd), Artbox Entertainment was established in 1995 as a United States based company to manufacture and market popular licensed products by specialising in the category of printed toys and collectables. Founded over 65 years ago, Ensky is Japan's leading manufacture, marketer and distributor of licensed products. With strong support from Japan's leading manufacturers, Artbox Entertainment was well equipped as a leader of printed toys and collectables for licensed products.
They gained many licenses, including Dragonball, Dragonball Z, Pokémon, Sailormoon and many more.
Here I'll show my Dragonball Z Chromium / Holochrome Archive Edition Trading Cards.
The cards are recognisable as having along the bottom a coloured bar with Dragonball Z on it, as well as the text "Let's have a mysterious & dangerous adventure through the Galaxy".
The backs are orange with a little image and text next to it. The special cards are purple with a Super Saiyan Goku image.
They are also quite thick and shiny.
They came in packs of 5; 5 cards and 1 sticker. The packaging used to be red, but the red has completely faded turning it into yellow, which seems to be a common thing.
I got 89/89, the complete set.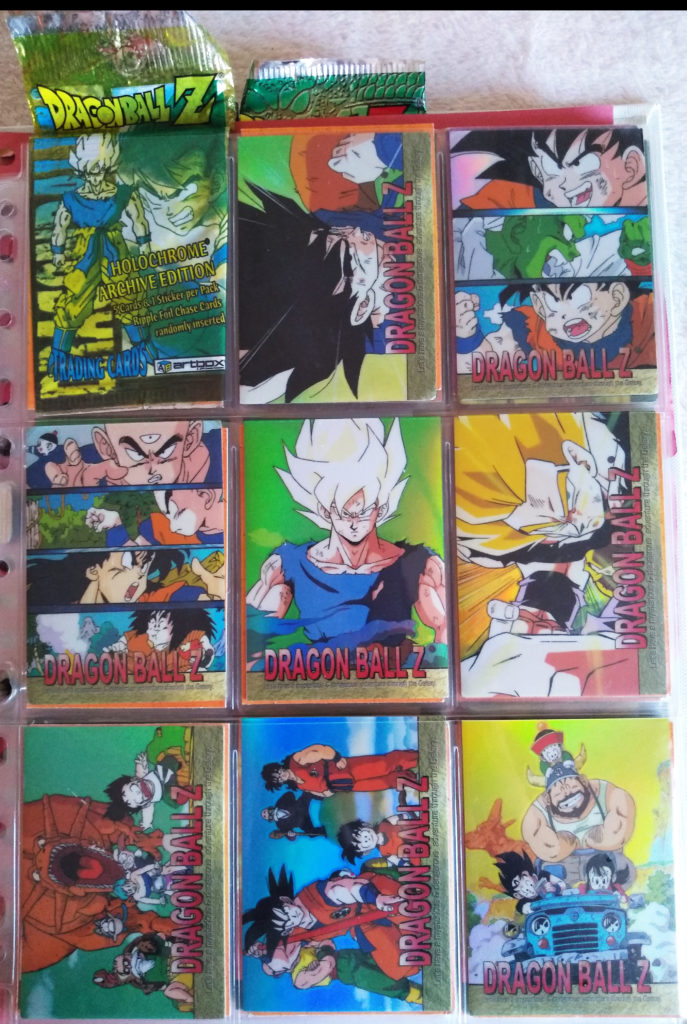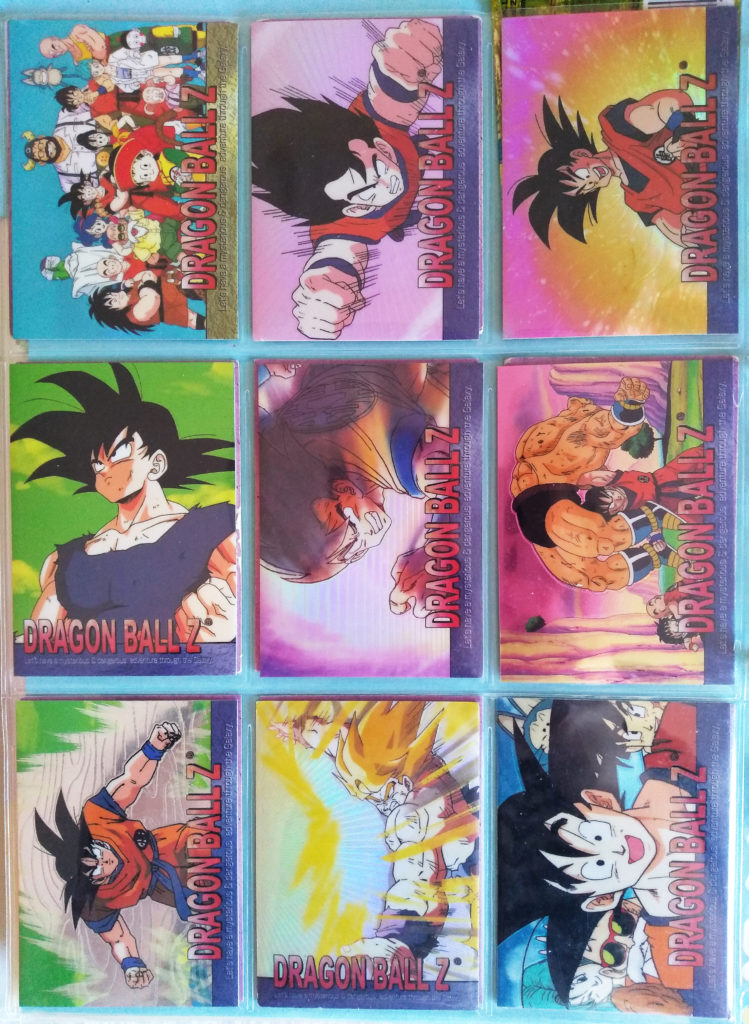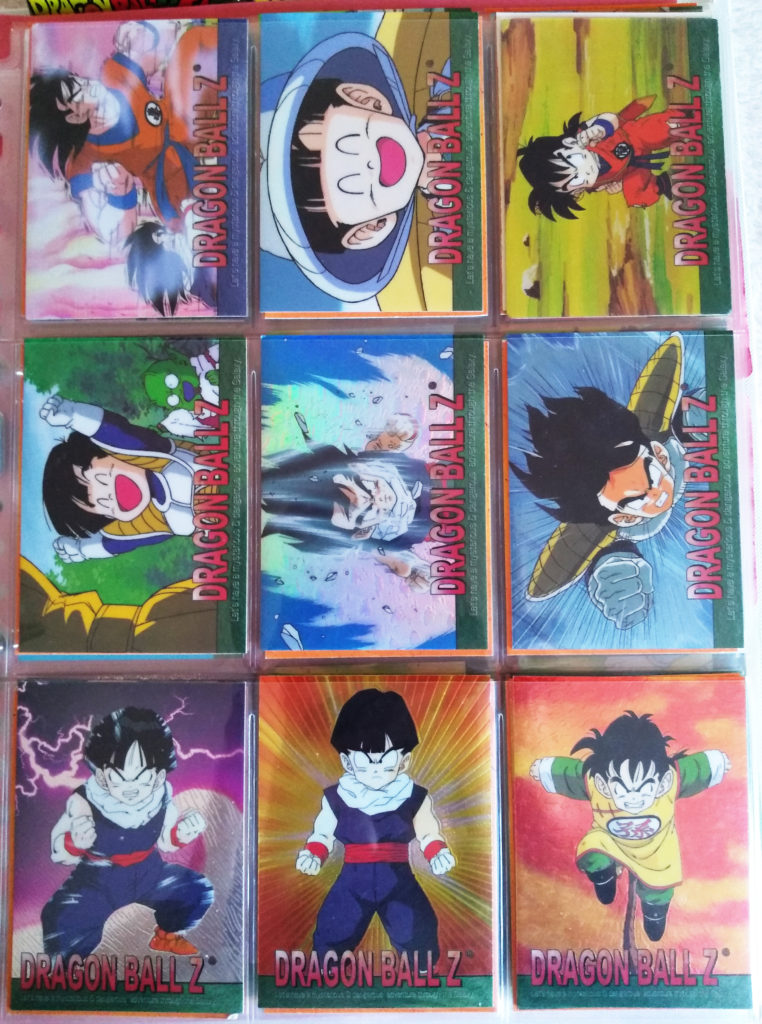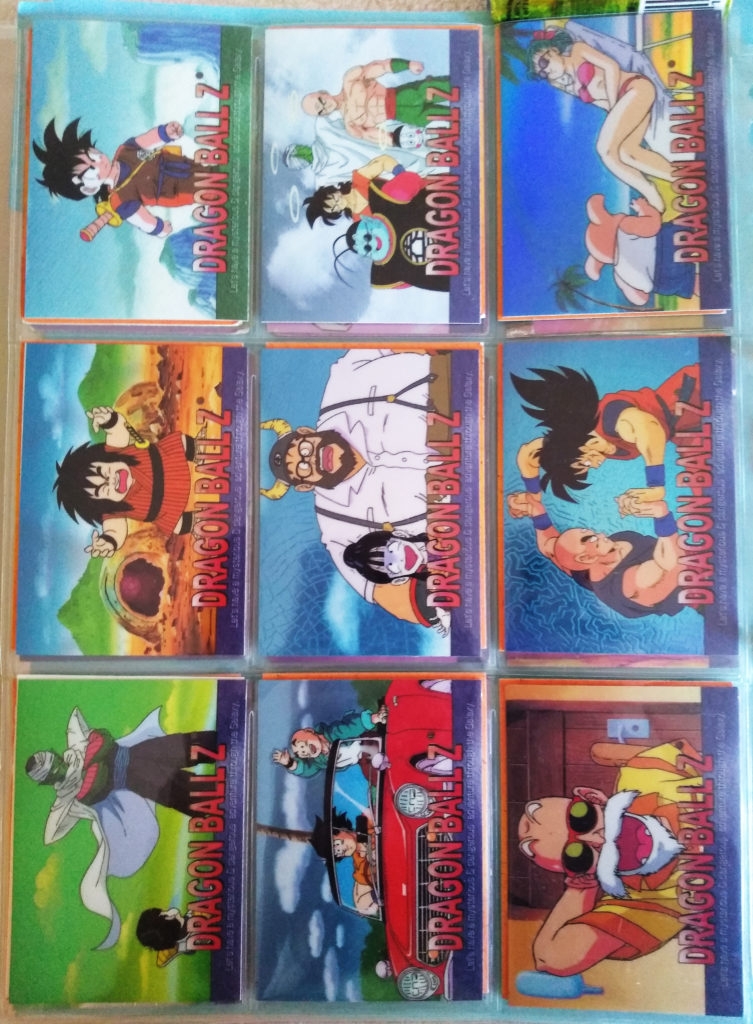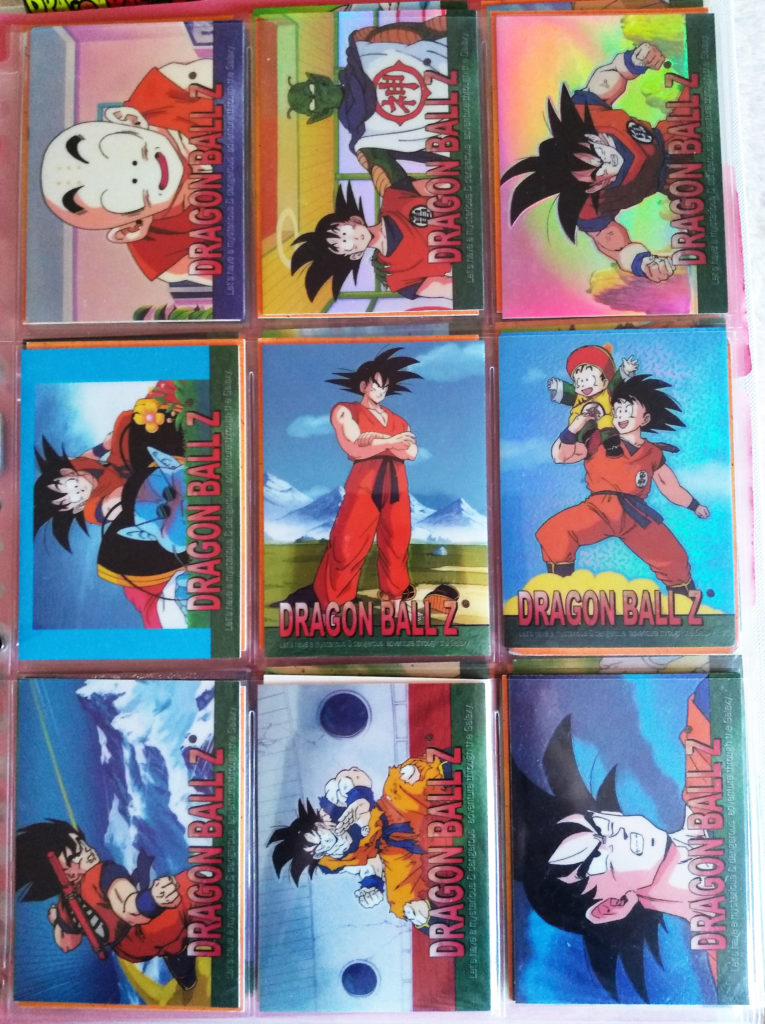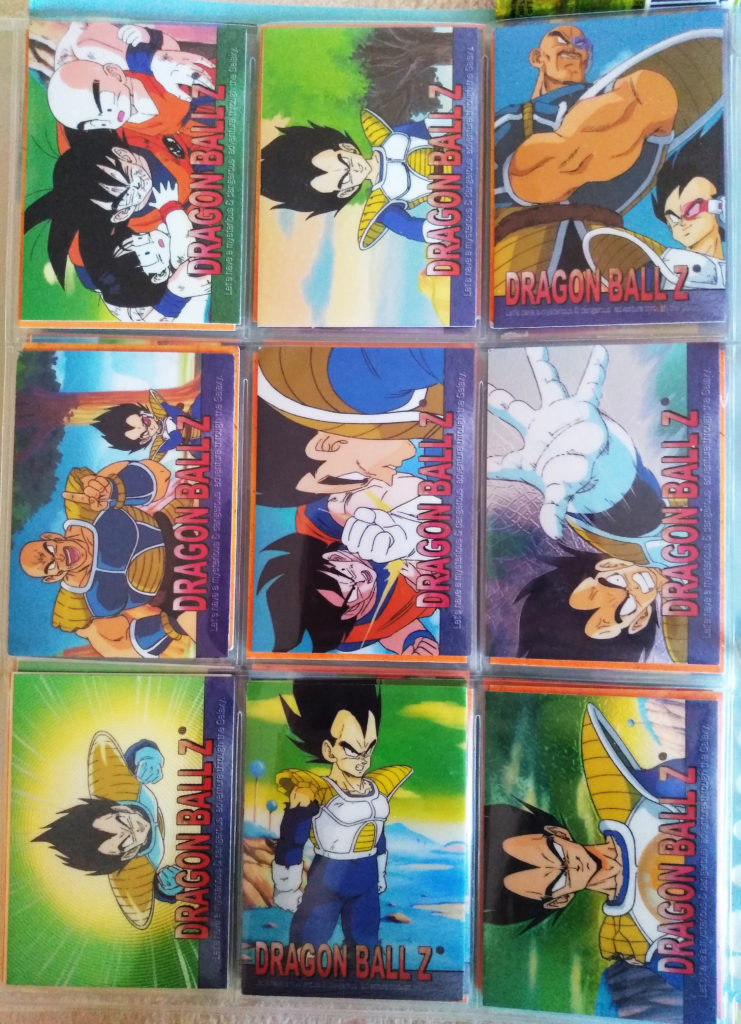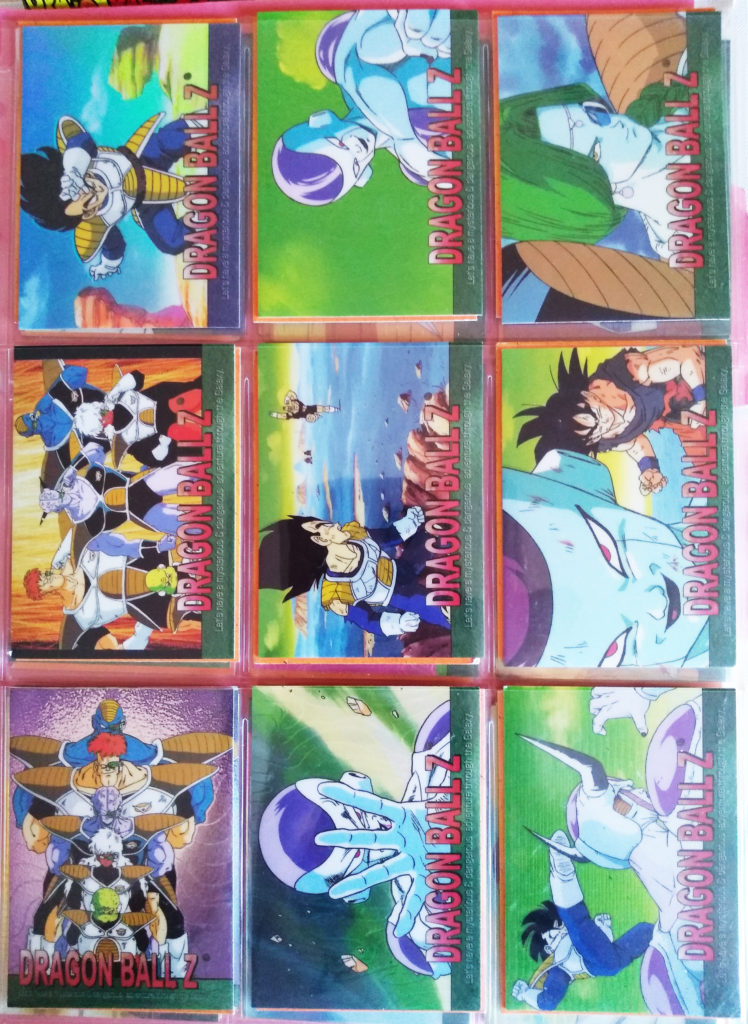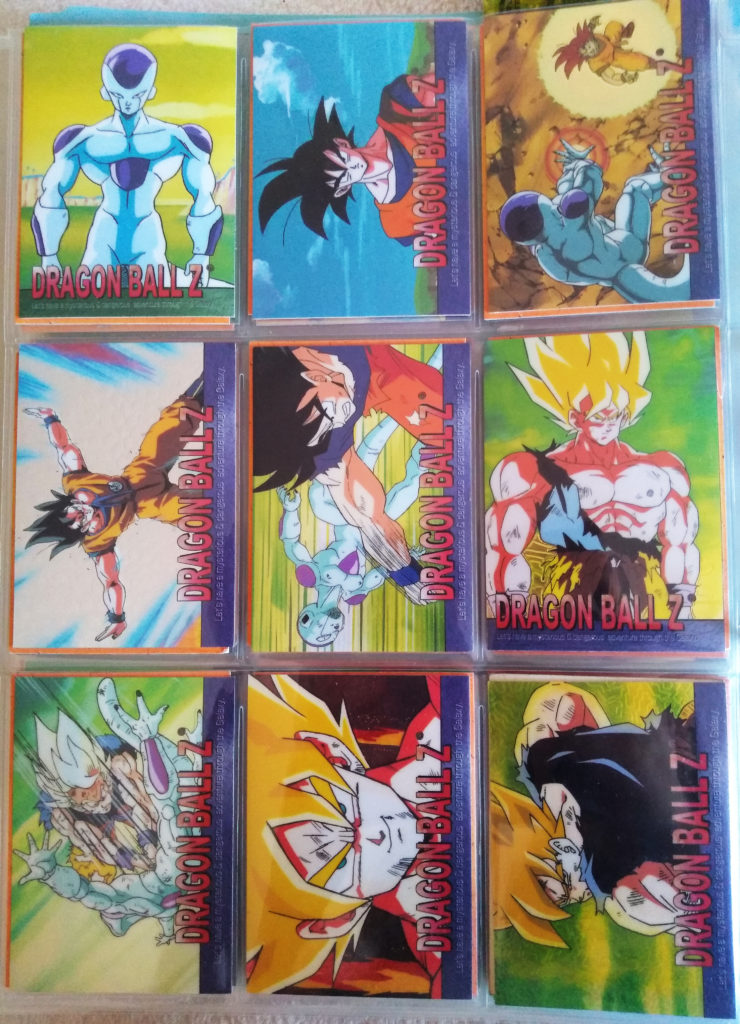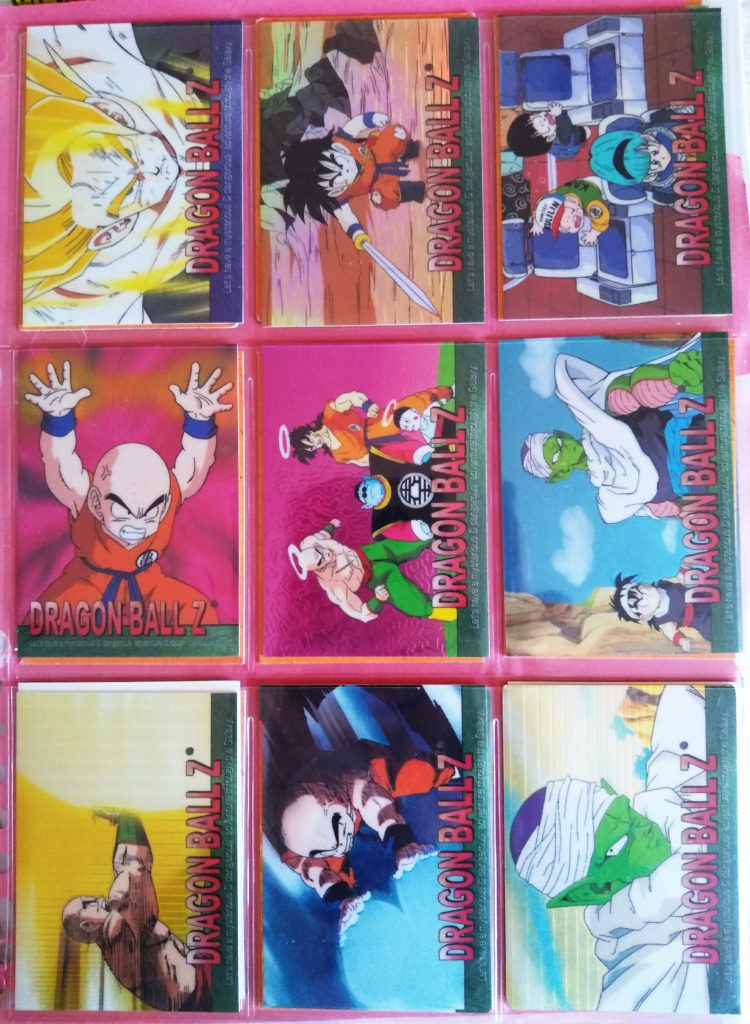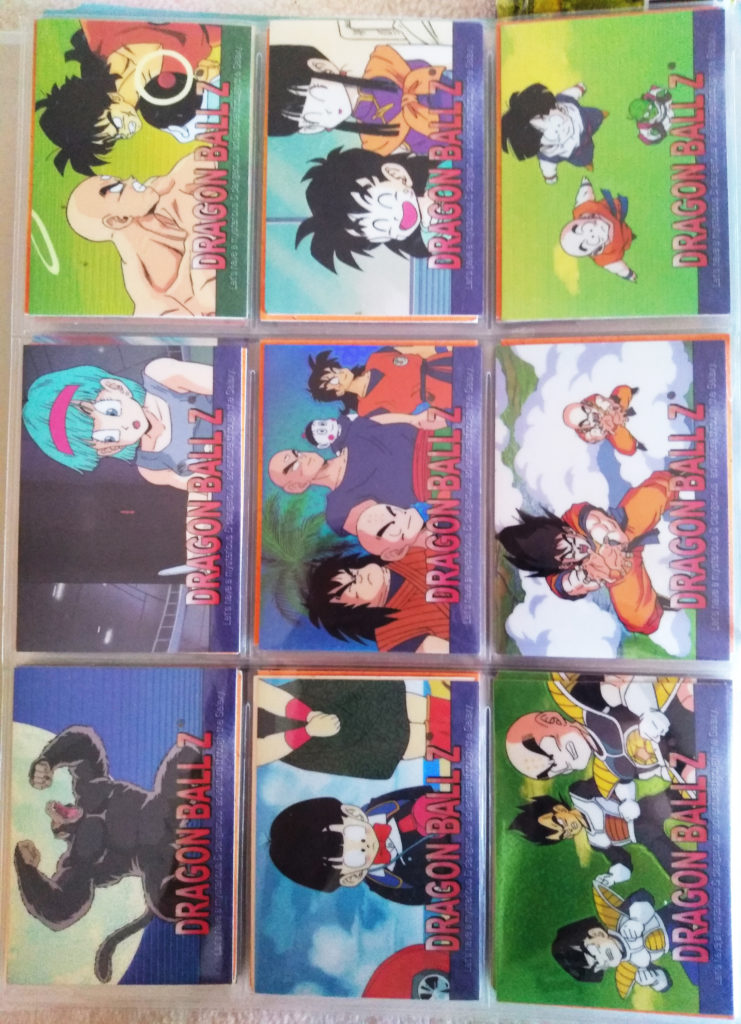 ---
These were my favourite Dragonball Z cards as a kid and the first set I managed to complete! I loved how thick and sturdy they were, and how unique they were compared to other card series.
They were also everywhere. I was still trying to complete Series 1, Series 2 and Series 3, so there was a lot of swaps going on. I traded these everywhere and for anything in an attempt to get the full set. On school, on markets, with friends etc. I went all in for this series and I'm (still) so happy I managed to complete it!
I never cared much for the stickers though. As they had no backs (plain white) it was hard to determine which number card it was unless you had the card. As a kid, I initially pasted them in my sticker book, but later I started to add them with the cards (storing them behind them). I have no need to get all 80 stickers too.
I still have a few doubles left as well if anyone wants to trade for other series or buy (38, 40, 44, 45, 47, 47, 47, 49, 72 and 80)?
---
Got any more details / information you think I should add? Or did I get something wrong? Do you own any of these cards? Or do you have the full set? Would you like to trade any? Do you agree or disagree with my findings? Let me know in the comments below!