-I no longer own this merchandise and this post has therefor been archived-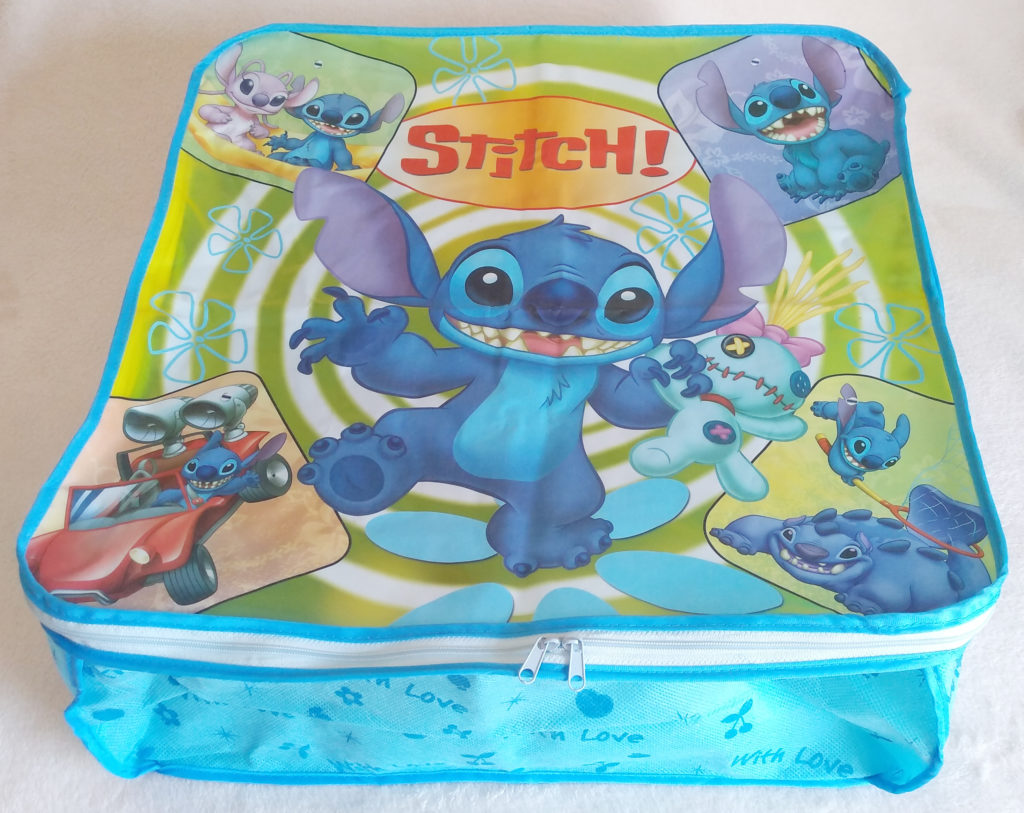 Series: Lilo & Stitch spinoff Stitch!
Size: 43x43x16cm
---
This is a storage box of Stitch!
It's made out of fabric and at the top has a large, plastic print of the Japanese anime spin-off Stitch!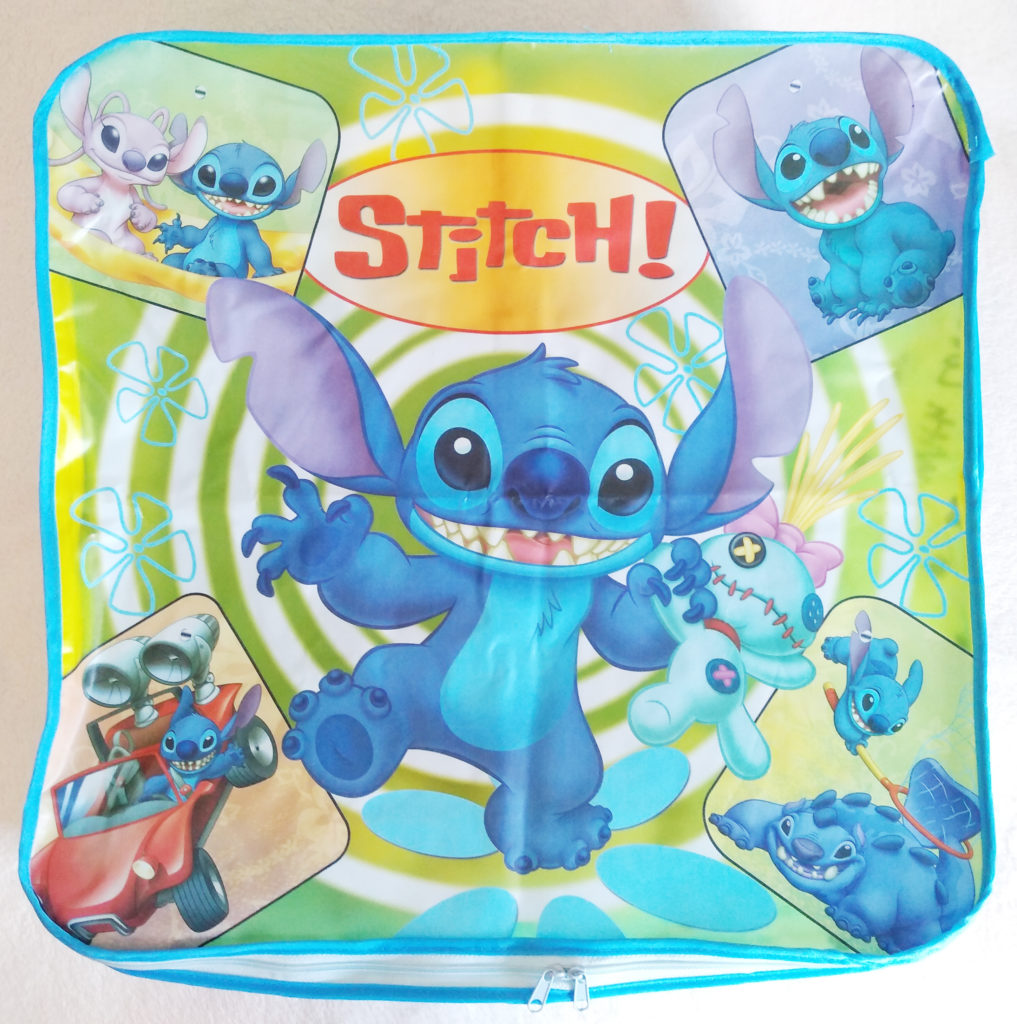 It portrays Stitch with Scrump in the center, as well as Stitch and Angel in the top left, Stitch in the top right, Stitch in the buggy in the bottom left and Stitch catching Richter (Experiment 513).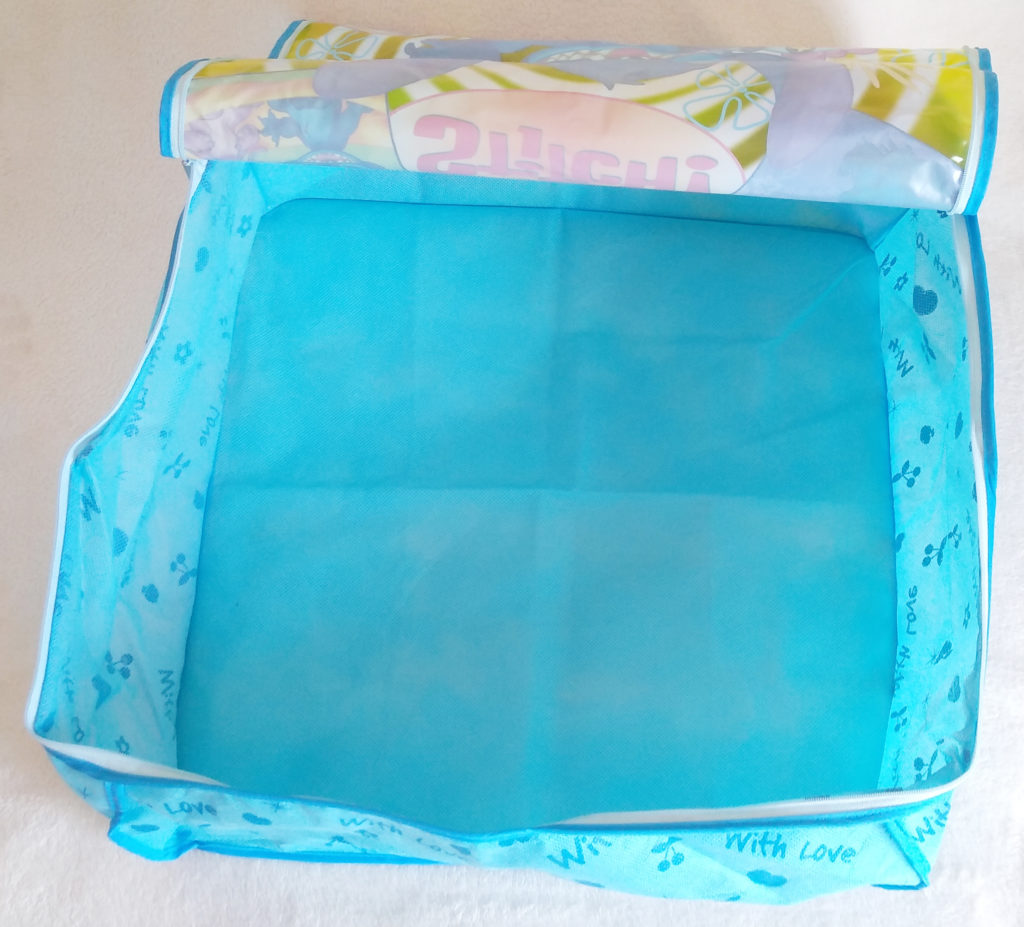 It has a double zipper surrounding the top lid to open and close the box. The box itself is a light blue and on the sides are prints of cherries, apples, hearts, stars and flowers and the text 'with love'.
There is no branding anywhere.
---
I found this in a small Asian stationary shop in Sydney, Australia in 2009 that sold lots of cute things. Stitch! aired from 2008-2011 in Japan so it was during its main popularity I guess.
I love practical items and this was great to store my clothes in while travelling there, and could be re-used when back home. I had it on my desk for a while storing my drawing papers and notebooks.
Since then I haven't really used it anymore and it felt a shame to have it just lying around, so I'm selling it to another Stitch fan. I'm now more into boxes that stack, and this one can only do that depending on what you put inside it due to its fabric nature. Considering where I bought it and the lack of branding, this might not be an official item, but I think it's still great and very unique! I never found another like it.
I now no longer possess this. Despite not having this anymore, I still wanted to catalogue it here for fellow collectors. The photo's are, as always, of the actual item in hand and not stock photos.
---
Got any more details / information for me to add? Or did I get something wrong? Do you own the same storage box? Or do you have any other cute boxes? Do you agree or disagree with my findings? Let me know in the comments below!