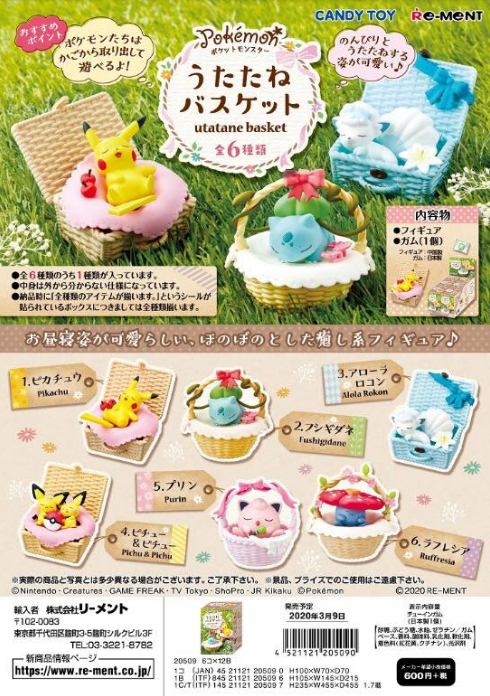 Company: Re-ment
Release: April 2020
Size: +/- 5 cm
Main distribution: Japan
Barcode: 4521121205090
---
Re-Ment makes various blind boxes with cute little items and / or scenes of a multitude of IPs. This series is called "utatane basket" or "nap basket" featuring various Pokémon sleeping in a basket.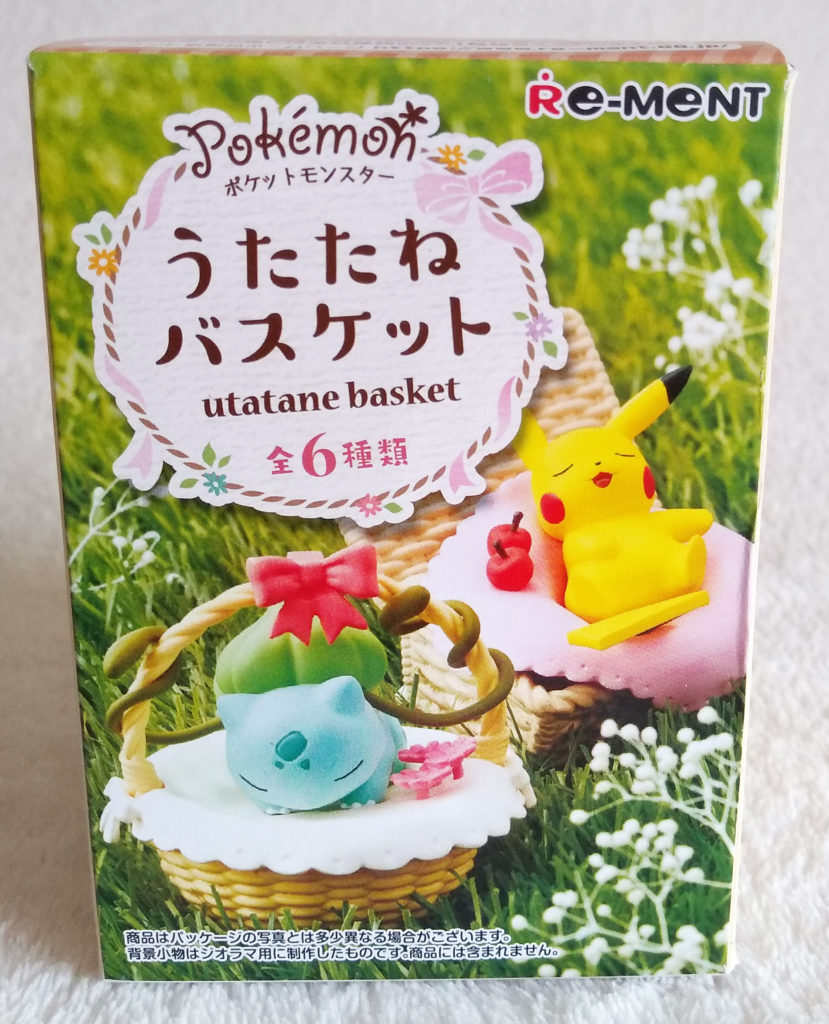 All the blind boxes look the same. It'll be a surprise which one of the 6 figures you get.
On the sides of the blind box are the 6 different figures displayed. You can get:
1) Pikachu
2) Bulbasaur
3) Alolan Vulpix
4) A pair of Pichu
5) Jigglypuff
6) Vileplume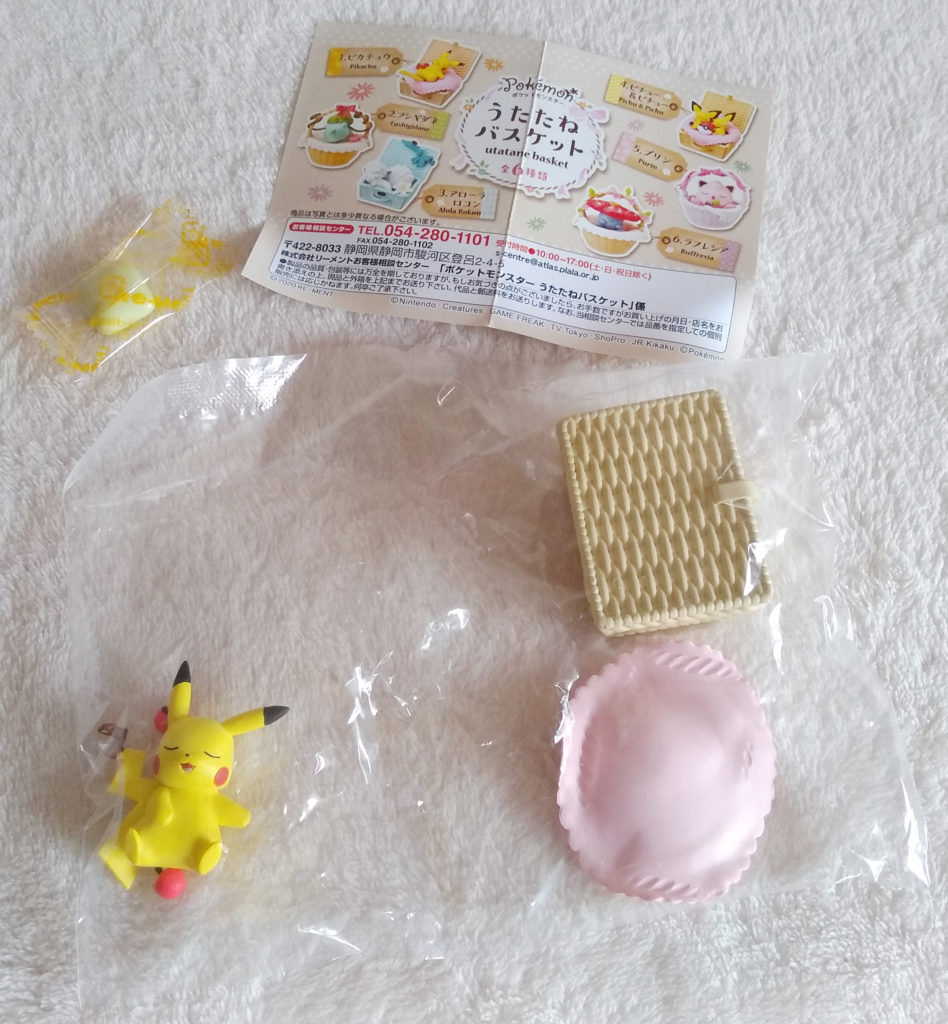 When you open the blind box you'll find the figures / bits in plastic, a leaflet showcases all of the figures, and a piece of candy in plastic. I heard the candy is there so they can sell them in convenient / grocery stores in Japan!
I got 1 of these; Pikachu.
1) Pikachu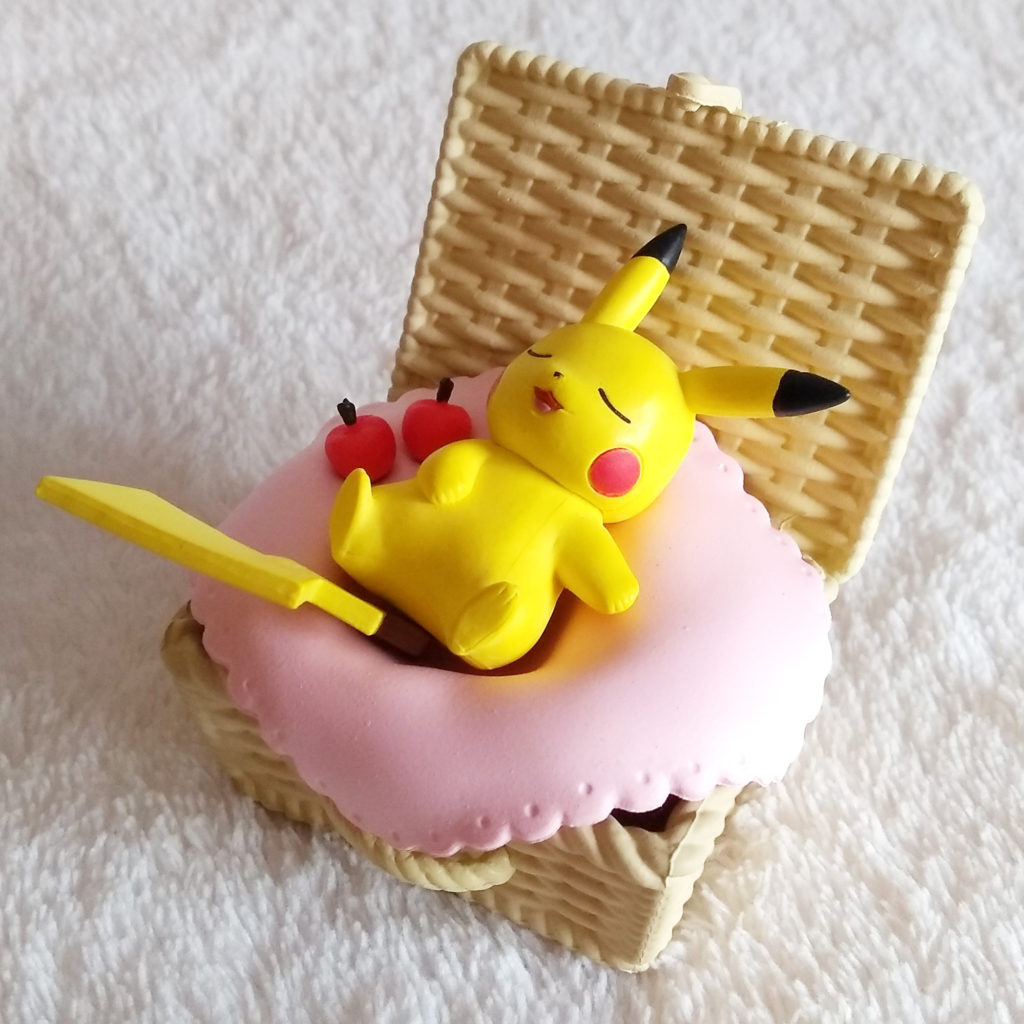 Pikachu is sleeping on a pink cloth in a square picnic basket. He comes with 2 tiny apples as well. All the pieces are separate, as well as Pikachu's tail, and the basket has a working hinge.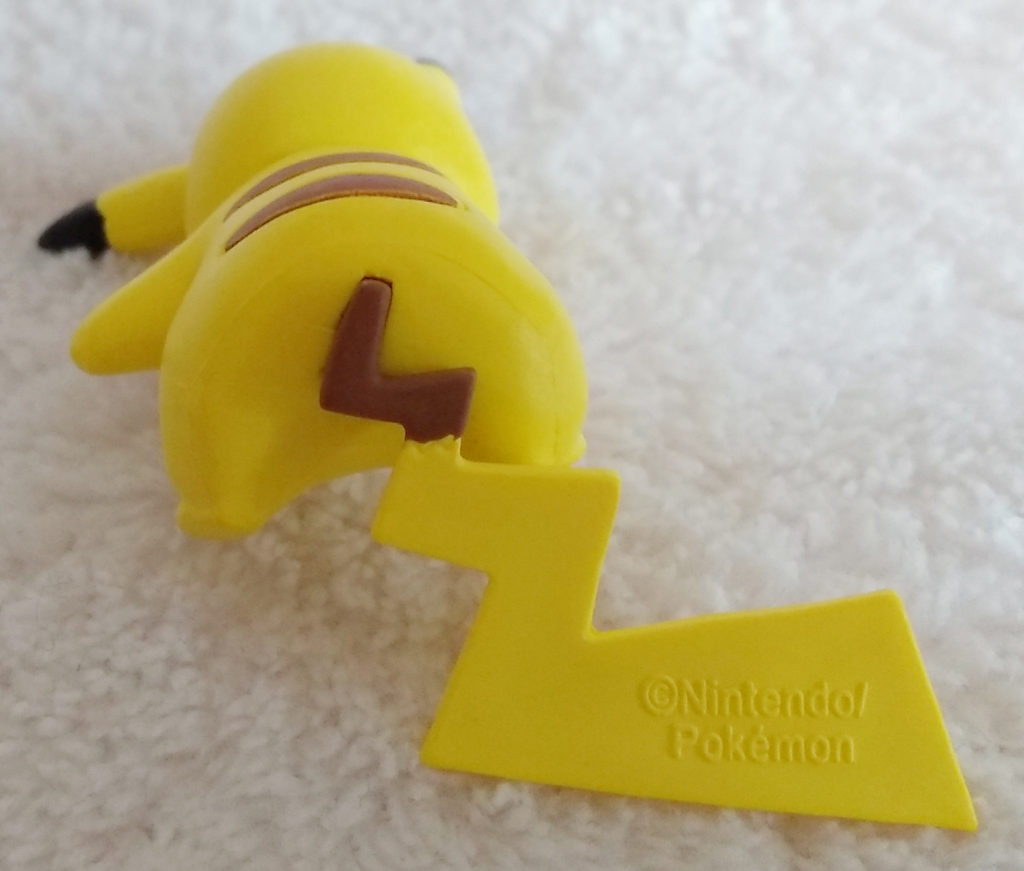 I could only find branding on Pikachu's tail. It reads in raised font: © Nintendo/Pokémon.
---
I love the little sets Re-Ment comes out with. The Kirby and Pokémon themed ones are my favourites, but I've seen several others I'd enjoy too. The little scenes and cute cases are something I adore.
I really wanted to get a sleeping Pikachu, as I collect sleepy Pika's, but I hadn't found them yet for a nice price as they are still new and expensive. But when I found Pikachu on sale through Instagram due to left over stock from an anime shop, I instantly bought him. Not only was it a good price, I knew which one I was going to get.
I'm glad to add this sleeping Pikachu to the collection. His tiny apples are also adorable, and remind me of the anime where you often see Pikachu nibble on apples. I don't need any of the others of this line though. The baskets are mostly the same, so it's just about getting your favourite Pokémon, and I got mine. I wouldn't say no if I saw them for cheap though.
If you like small, cute little scenes / figures Re-Ment is something you may want to look into. If you like sleeping Pokémon, this set is highly recommended!
---
Got any more details / information? Did I get something wrong? Do you own the same figure or the full set? Let me know in the comments below!