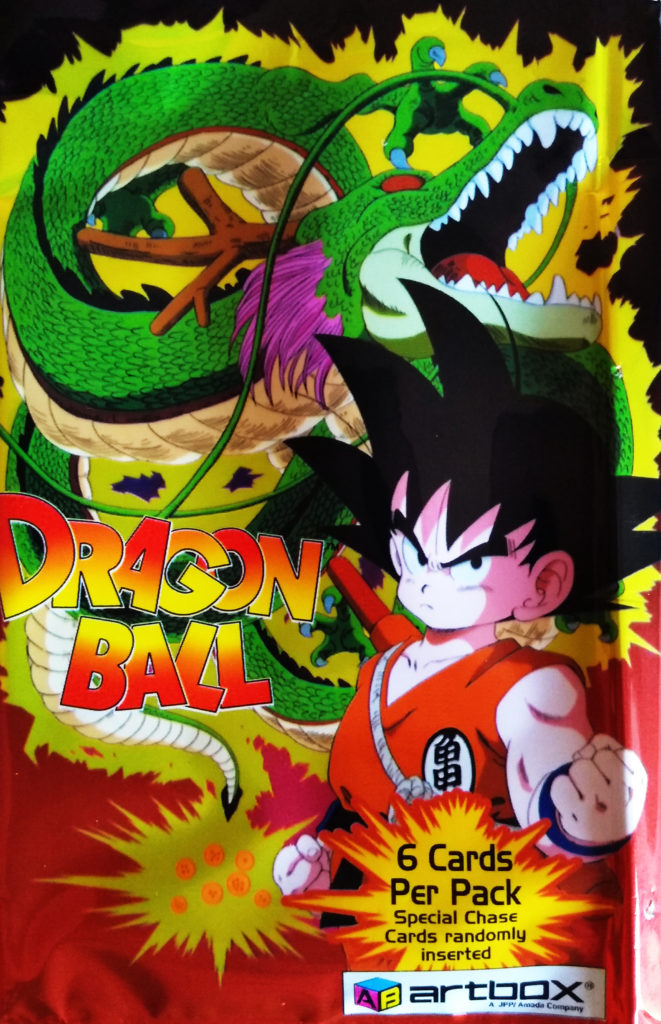 Series: Dragonball
Company: Artbox
Year: 1995
Main distribution: United States
Barcode: 6 01139 15340 9
---
These are collectable cards from Dragonball by Artbox. The series exists out of 100 cards, and 12 chase cards.
Artbox (also known as DBA Artbox Entertainment or Japan Printing Products USA Inc.) was an American publisher of trading cards and Collectable Card Games. Their headquarters was in San Clemente, California, USA. A subsidiary of Ensky (Formerly Amada Printing MFG. Co., Ltd), Artbox Entertainment was established in 1995 as a United States based company to manufacture and market popular licensed products by specialising in the category of printed toys and collectables. Founded over 65 years ago, Ensky is Japan's leading manufacture, marketer and distributor of licensed products. With strong support from Japan's leading manufacturers, Artbox Entertainment was well equipped as a leader of printed toys and collectables for licensed products.
They gained many licenses, including Dragonball, Dragonball Z, Pokémon, Sailormoon and many more.
Here I'll show my Dragonball series.
They came in packs of 6. I always kept one of the pack's designs with my cards.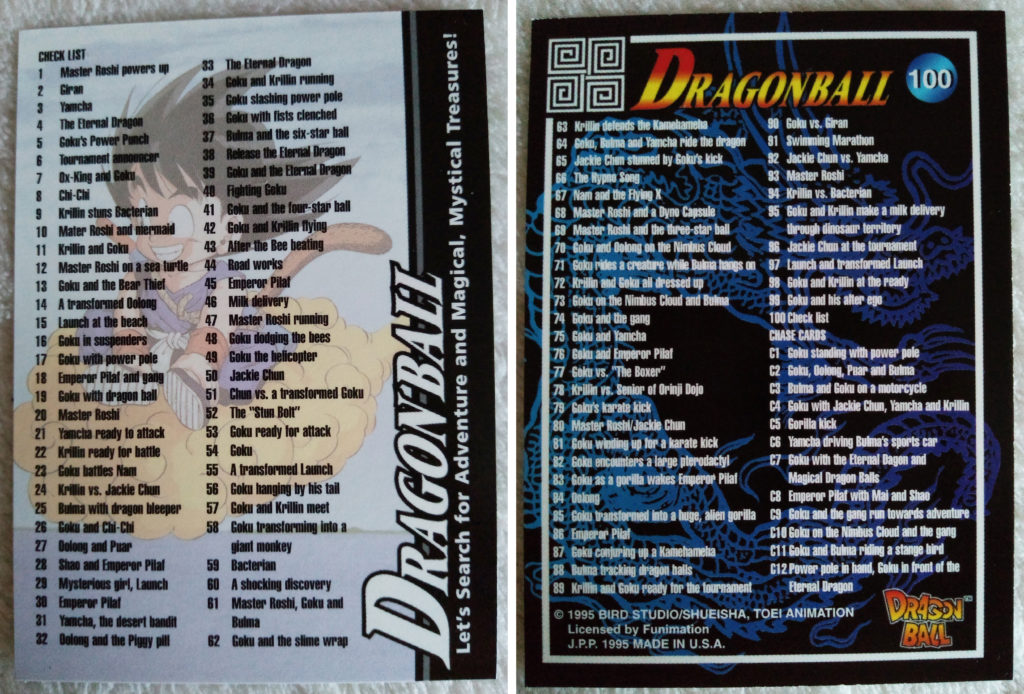 There are a 100 cards and 12 chase cards to collect. I got 35/112.
The cards are recognisable as having along the bottom a black bar with Dragonball on it, as well as the text "Let's Search for Adventure and Magical, Mystical Treasure!".
The backs have a little image, a dark background with Shenron and some text.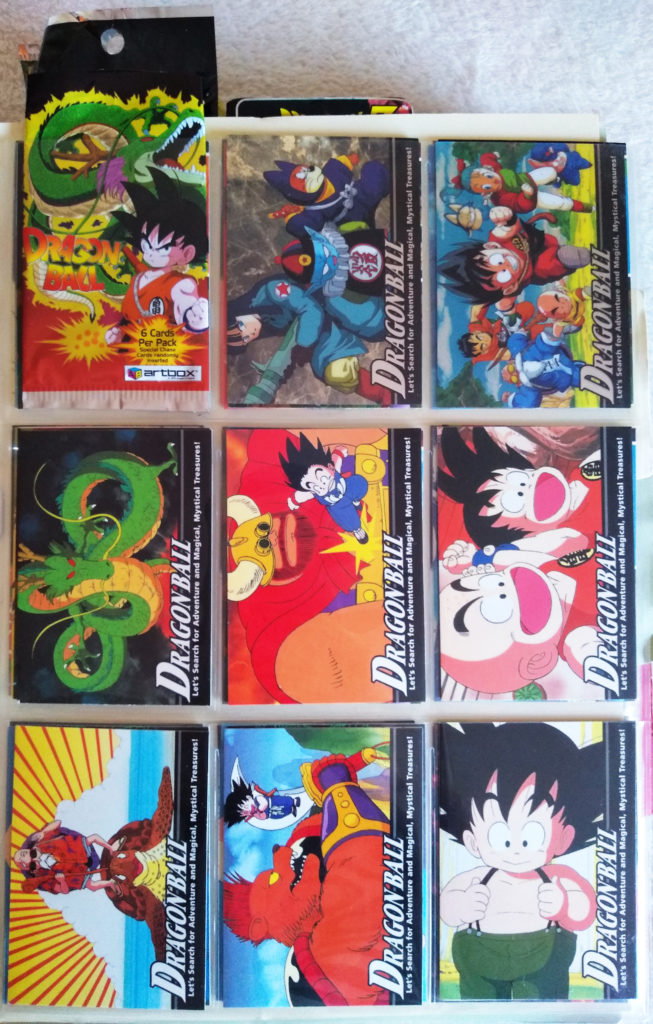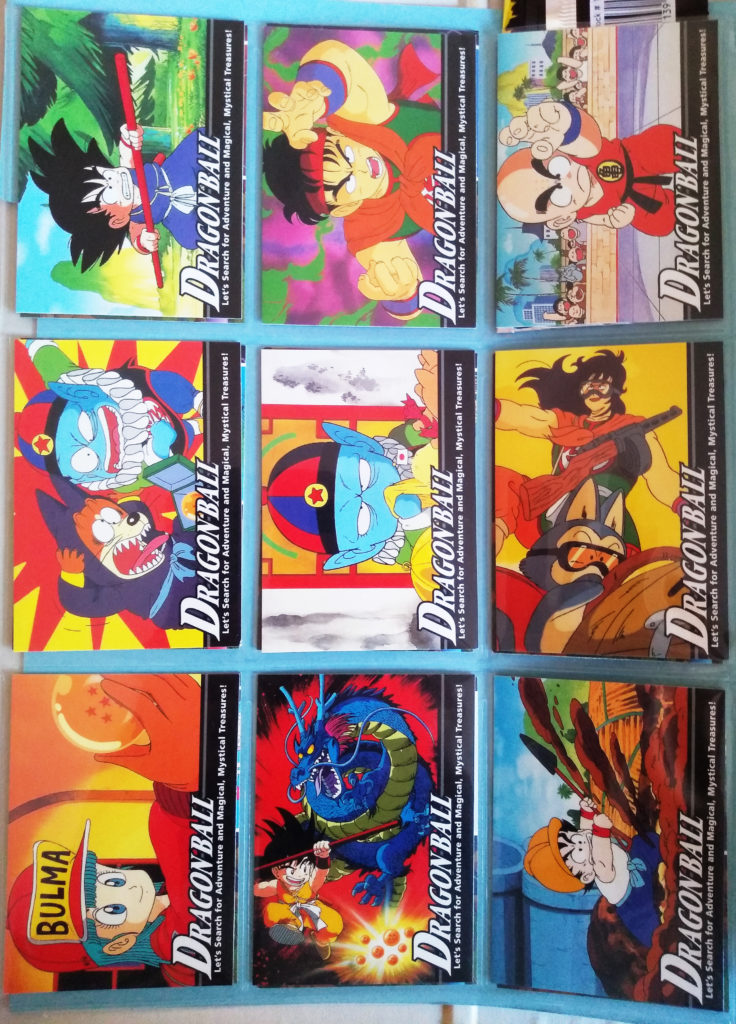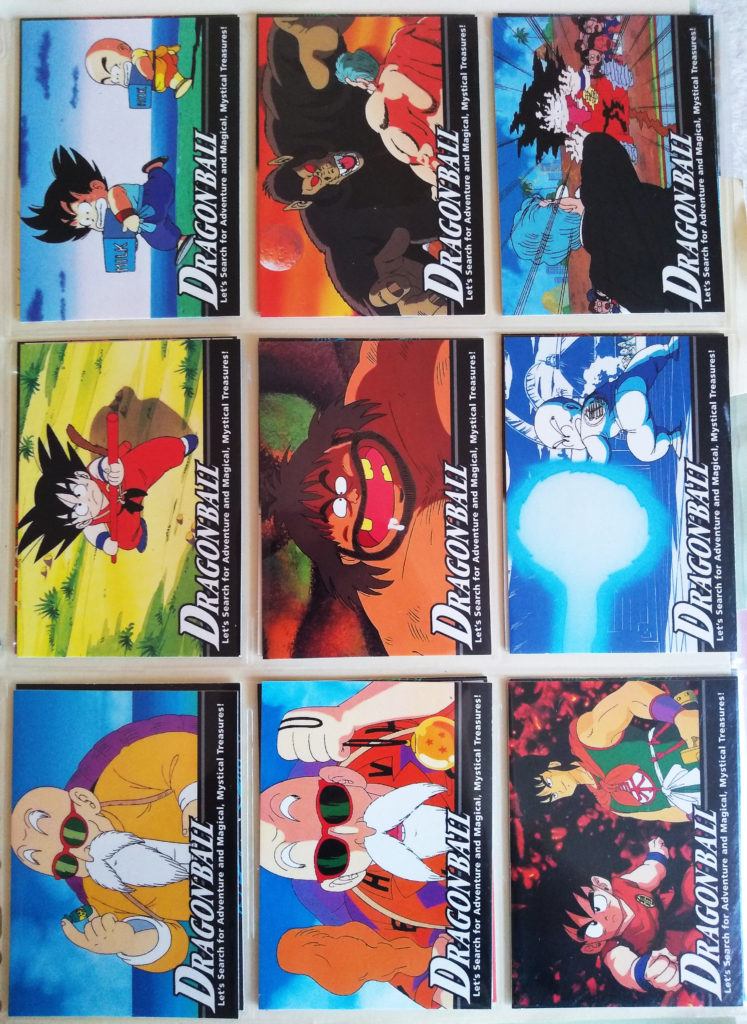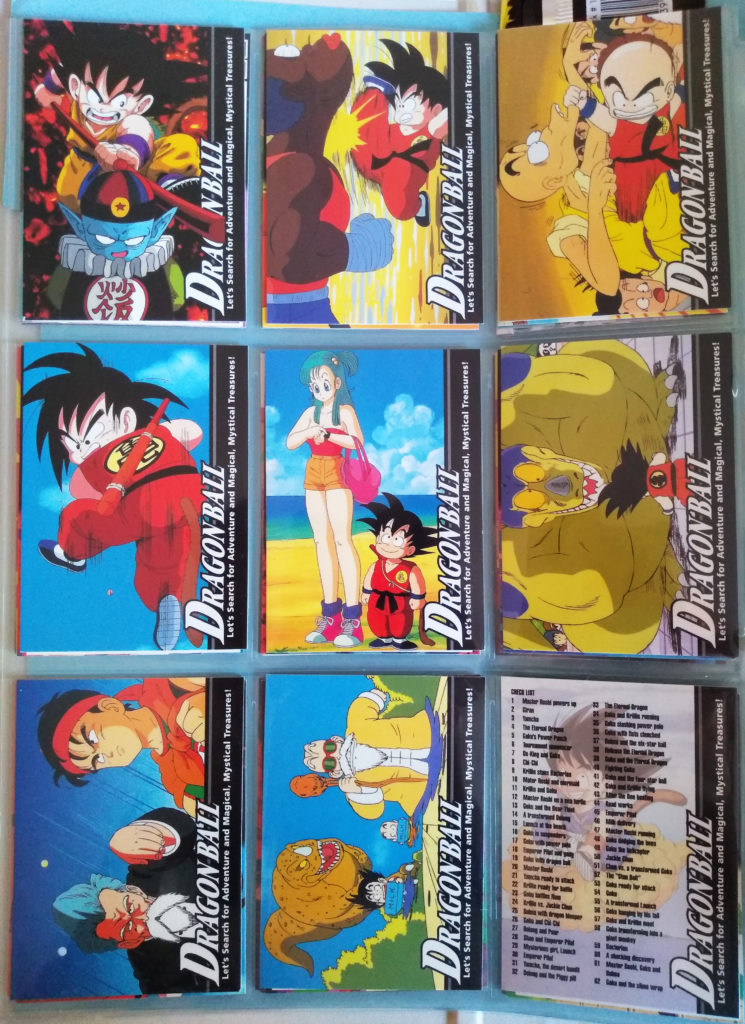 ---
I got really late into this series. I had gathered as much as I could from Dragonball Z, and I really wanted to finish some others before I properly started this one. But when I saw the packs I had to buy a few of course. I wanted to get as many series as possible, at least 1 pack of.
These weren't really for sale anywhere near me though. My uncle worked at the NATO, an American base, which had an American shop that imported stuff from America for the Americans based here. Occasionally my uncle brought me along and I would buy tons of cards there. I would also ask him to buy me some every time he went.
So when they stopped selling these, I could not get them anywhere else (the internet wasn't a thing yet back then). And so I only got these few cards. Maybe one day I'll actually finish it. But, just like then, there's still other series of DBZ I want to finish first before I start on these DB ones!
---
Got any more details / information you think I should add? Or did I get something wrong? Do you own any of these cards? Or do you have the full set? Would you like to trade any? Do you agree or disagree with my findings? Let me know in the comments below!