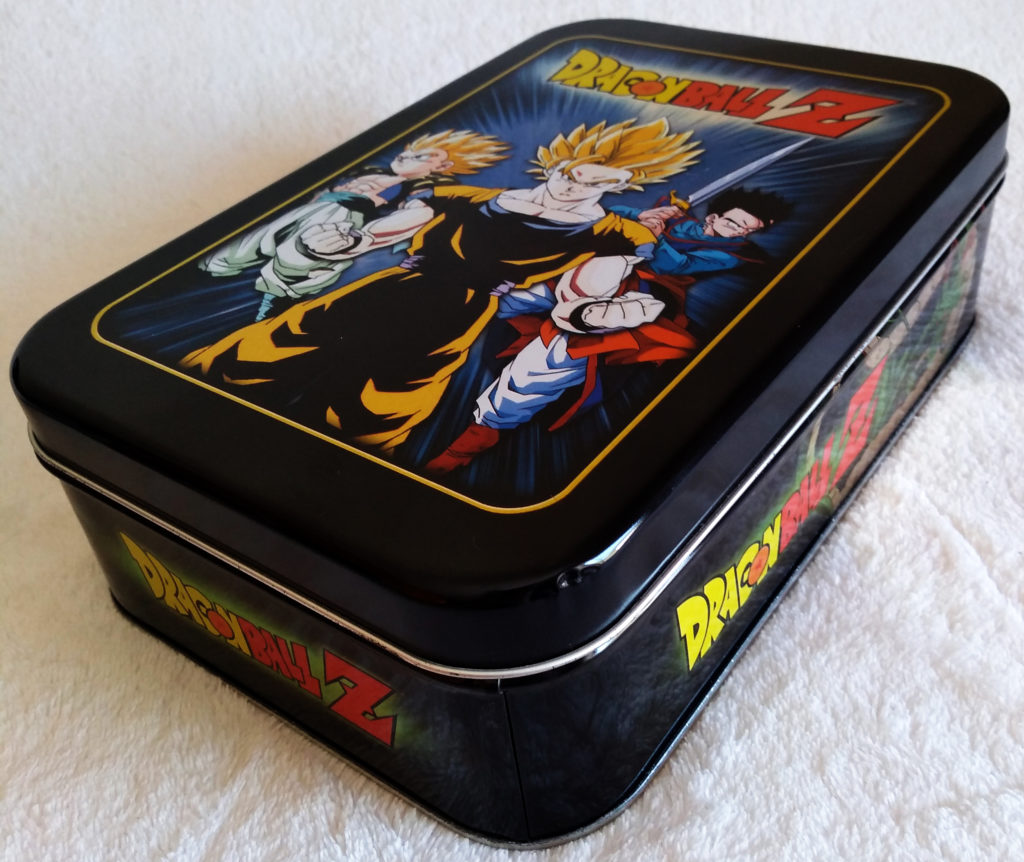 Series: Dragon Ball Z
Company: Artbox
Year: 2002
Size:  22×14.5×6.5cm
Main distribution: America
---
This is a collectable tin that came with cards from Artbox.
Artbox distributed several collectable trading cards of various IPs. Sometimes they also came in collectable tins, like this one of Dragonball Z.
The tin is black and quite a decent size.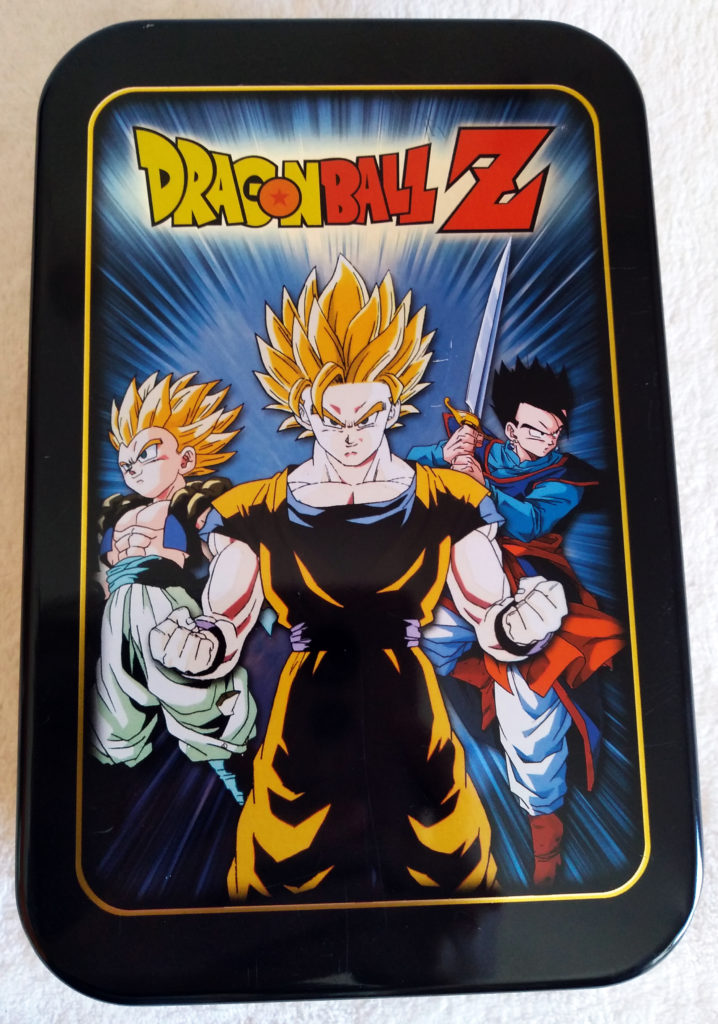 The top / lid has a large image of Super Saiyan 2 Goku in the middle, with Super Saiyan Gotenks behind him on the left, and Gohan with the Z Sword in his Kaioshin outfit behind him on the right. The Dragonball Z logo is prominently at the top.

The sides have simply the Dragonball Z logo with a green glow behind it. The larger sides also have Shenron behind the logo.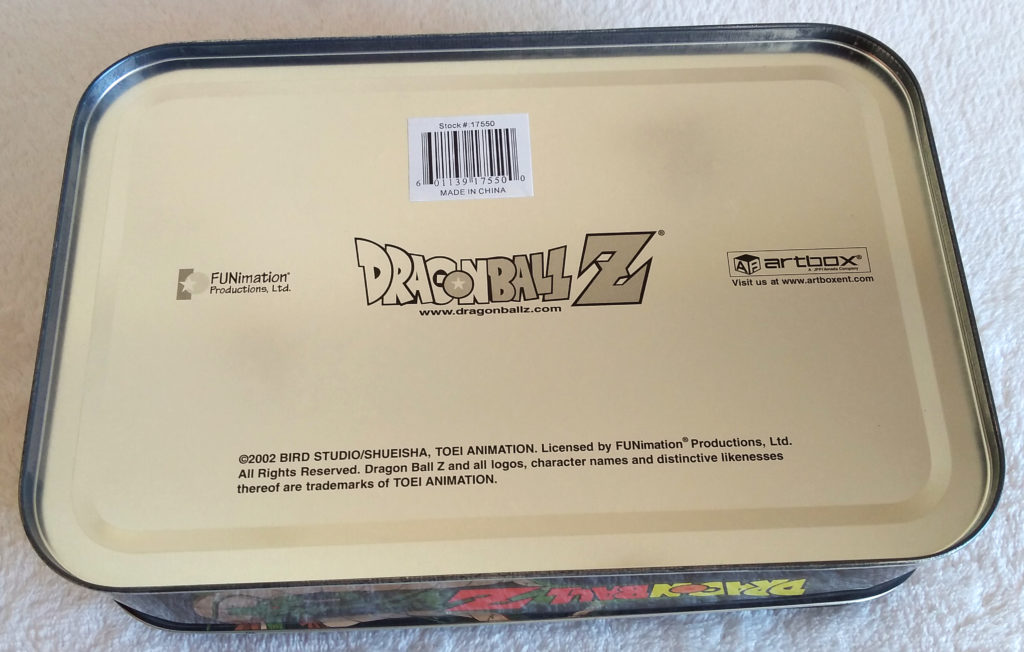 The bottom has all the branding. It has Dragonball Z and its American website prominently in the middle. On the left is the FUNimation logo, and on the right is the Artbox logo. At the bottom it reads: ©2002 BIRD STUDIO/SHUEISHA, TOEI ANIMATION, Licensed by FUNimation®Productions, Ltd. All Rights Reserved. Dragon Ball Z and all logos, character names and distinctive likenesses thereof are trademarks of TOEI ANIMATION.
---
My uncle worked at a NATO base. There they had a little shop with American goods for the Americans and their families who were stationed there. They also sold Dragonball cards, cards I couldn't get anywhere else as they were American and not European! So I bought a bunch there, as it was easy to trade off or sell the doubles as none of my friends had these. One day they had this tin in, and of course I bought it.
I can't remember what cards came with it though. I collected so many series, and the tin itself doesn't reveal much. I am kind of glad the tin doesn't focus on cards though but keeps it plain. I love small boxes, they are handy to store things in! Not having cards prominently on it is all the better for me.
It has gotten a few scratches and bumps along all the house moves, but it's still in pretty good nick if you ask me, considering its age. It holds my smaller figurines.
If you like small storage containers, you might want to hunt for this one. I don't know many Dragonball Z ones.
---
Got any more details / information you think I should add? Or did I get something wrong? Do you own this tin? Do you know which cards came with it? Do you agree or disagree with my findings? Let me know in the comments below!