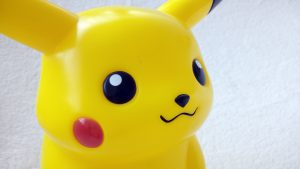 Year: 2000
Size: 17cm high (20cm incl. ears)
---
This is a vintage money bank of Pikachu that was sold back in 2000. It was officially licensed by Nintendo.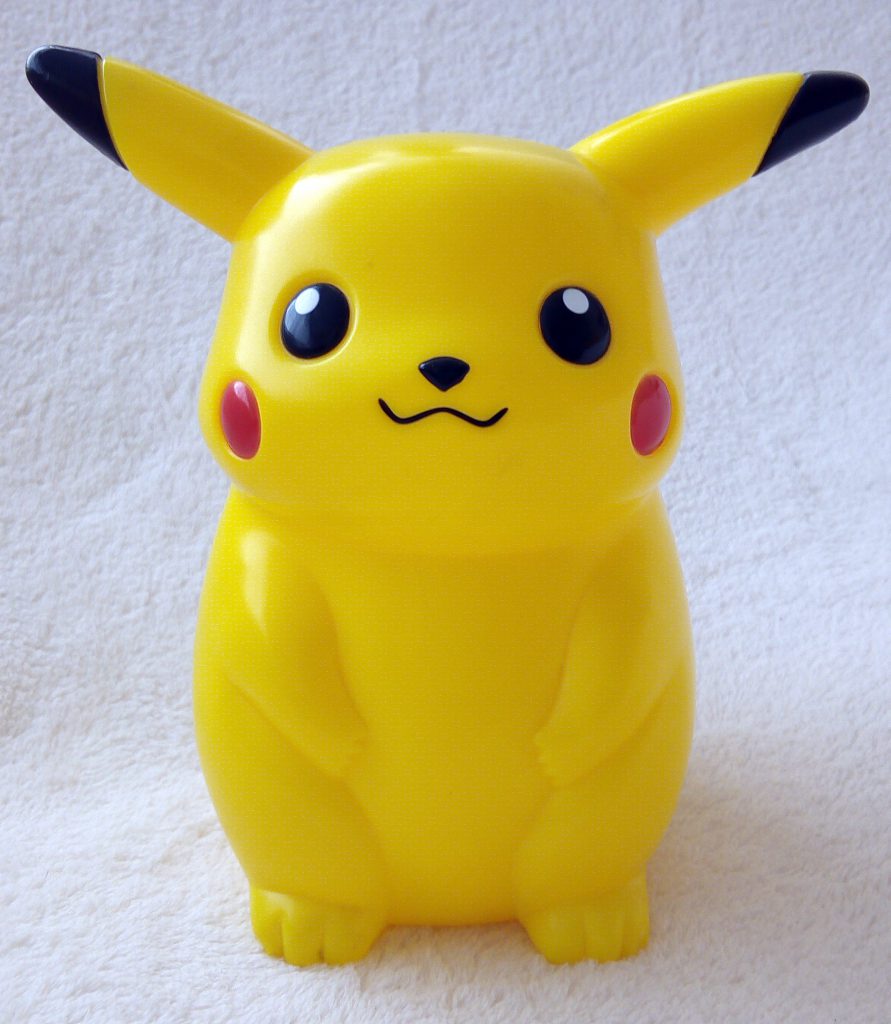 Back then Pikachu's design looked a bit different and he was much chubbier. This money bank clearly shows this.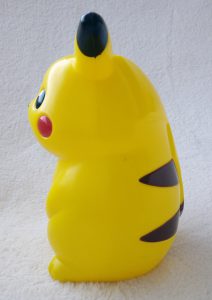 Because of his chubby body he can hold a lot of coins though! Pikachu is made of a hard, yellow plastic with painted details. He has quite a decent size, and looks big for a "figure", but I guess about average for a money bank.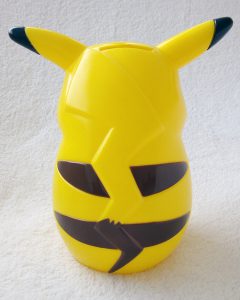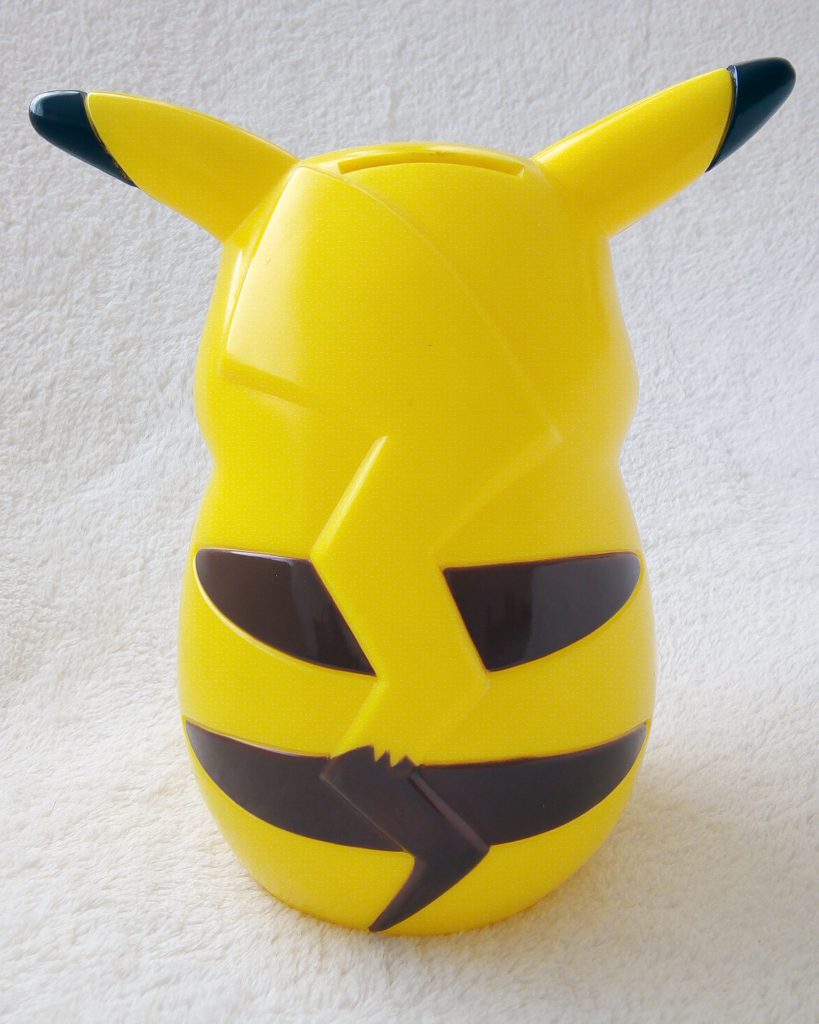 The coin slot is in the back of his head.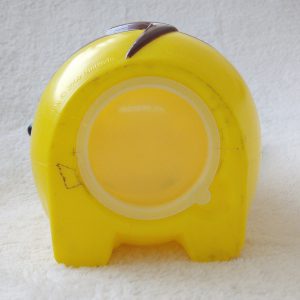 On the bottom is a white, semi-transparant stopper.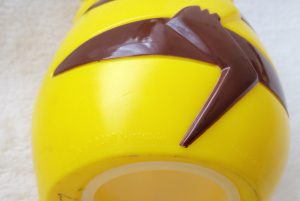 Along the edge on the bottom on his back is says © 2000 Nintendo. There are no other brands visible.
---
I found this fellow by his lonesome in a charity shop. A lot of people had these as a kid as it was a fairly cheap, common merchandise back in the day.
I was surprised how good he still looked, with all his paint on and no (sun) faded colours, considering it's 17+ years old. And I love the chubby Pikachu from the early days.
However, he did have some issues, mainly on the bottom (so luckily you don't see this when you simply display him!). There were a few small cracks in his butt, assuming from having heavy coins fall on it as it's quite a drop from his head. The hard plastic makes him look nice, smooth and shiny, but comes with its downsides I guess as it's prone to cracking. His little toes were also dented, perhaps from storage or moving house.
This doesn't deter it from being an awesome, classic, display piece. However, I found him not fitting well with my collection at the moment, and therefore I have sold him. As a perfectionist, I also prefer one in a better condition, if that's even still possible after all these years, so I might add him again later if I bump into him again. I do love the chubby mouse after all.
I know I wasn't going to post things that I don't (or no longer) possess, but my collection is constantly evolving as my tastes change or because I need money / room for other things. I also wanted to catalogue toys for other fellow collectors and generations, so I decided to show this guy anyway. I will still only post items that I have (had) in hand, and all photo's are of the original toy and no stock photos, to give the most accurate, authentic presentation.
---
Got any more details / information? Did I get something wrong? Do or did you own the same money bank? Let me know in the comments below!